The Peru Program is only current international program of the Engineers without Border University of Connecticut student chapter. The project is based in Abra Malága, a rural community in the Peruvian Andes outside of Cusco, Peru.  With collaboration from Asociacion Ecosistemas Andinos (ECOAN), the local non-governmental organization, the goal of the project is to improve health issues through the combination of implementing latrines and spreading hygienic practices throughout the community.
Currently, the community has no formal waste management.  As a result, the members of the community practice open defecation, which causes bacteria from human feces to contaminate the drinking water supply.
In order to address this problem, the Peru team is designing low-cost, replicable latrines.  To improve the success of the latrines, the team will utilize principles from Community-Led Total Sanitation (CLTS). CLTS is a thoroughly researched topic that has proven effective in changing common behavioral practices.  Simply implementing latrines will not change poor sanitation practices, which is why CLTS must be used.
In August 2017, several of the program members were able to travel to the community.  Through this assessment trip, the travel team met with ECOAN and the community.  The team was able to collect survey data, water quality tests, and create a map of the community.  This data will be used to design a latrine that will address the community's needs.
A second assessment trip was completed in August 2018, and in July of 2019, implementation of the biodigesting-septic latrine design was a success! Four undergraduates and a post-doc built the latrine and its septic system with the help of the community and ECOAN.
The project is continuing to plan for further implementation of more latrines and of other projects the community may need this upcoming summer. The primary focus for the next proposed trip in May 2020 is to monitor and evaluate the state of the recently implemented latrine, as well as assess for where future latrines should be built.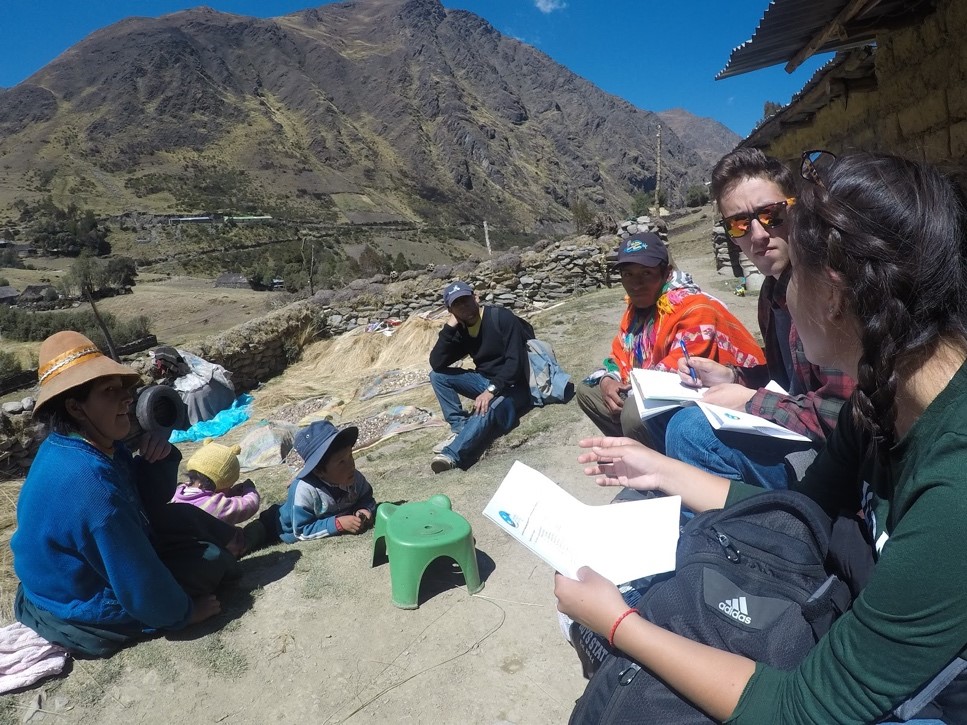 First Project's Latrine